Beautiful, Energy-Efficient Vinyl Windows for Homeowners Living in or near Minneapolis, MN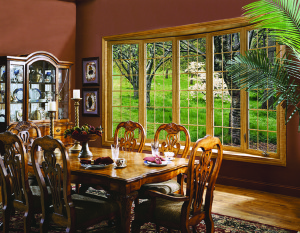 If the time has come to add energy-efficient vinyl windows to your home in or near Minneapolis, Minnesota, call on the home renovation professionals at DuBois ABC Seamless. We have helped homeowners in the region since 1993, assisting in their efforts to make their homes more attractive, saving them some money on their utility bills in the process.
We use virgin vinyl in fabricating our window frames. Vinyl is a remarkable polymer that won't warp, chip, or crack as a result of the kinds of temperature fluctuations we see in the Minneapolis area. Inside our frames, we have incorporated a number of energy-saving features, such as foam filling and warm edge super spacers – features that stop drafts in their tracks. We also coat the panes of glass with UV-reflective material and use insulating gas between panes to prevent unwanted indoor heat gain. Our clients report substantial savings on their energy bills as a result of having our vinyl windows installed on their homes.
At DuBois ABC Seamless, we offer our amazing vinyl windows in a wide array of styles, including:
Single and double hung
Bay and bow
Two-lite and three-lite sliders
Casement
Basement
And more
What's more, many of our windows are designed with a tilt-in feature for easy cleaning, especially for windows installed on your home's second floor.
To learn more about our vinyl windows and how they can help improve your home in or near Minneapolis, MN, contact DuBois ABC Seamless today.