Seamless Siding Installed by the Experts at DuBois ABC Seamless Can Help Protect Your Stillwater, MN, Home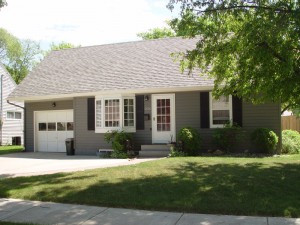 If you need new siding installed on your house, just turn to DuBois ABC Seamless. We've been installing our premium steel cladding on homes throughout Stillwater and elsewhere in Minnesota since 1980, so you can count on us to provide reliable siding products and top-notch workmanship. Don't just take our word for it, though: we've been recognized as one of the Top 500 remodeling companies in the country by Qualified Remodeler magazine a number of times, and the publication even included us in its list of 200 Big Home Improvement Companies.
At DuBois ABC Seamless, we sell and install our top-of-the-line steel siding for homeowners in Stillwater, MN, and beyond. Our cladding is manufactured onsite by our own trained and trusted employees so that they can seamlessly outfit your home with insulated heavy-gauge steel armor that will help protect it from:
Impacts from hail and wind-blown debris
Fire damage
Loss of heat in the winter and heat infiltration in the summer, which can affect energy efficiency
Insect infestations
Water damage
Buildup of dirt and debris
Mold and mildew
And more
Additionally, our siding is available in a wide variety of colors so that you can pick out the one that best suits your home's appearance and your aesthetic preferences. We know that your siding should help improve your home's curb appeal on top of protecting it, so that's why we seal in the color with eight layers of protective coating that help prevent it from fading, chipping, peeling, and cracking. Our siding is also backed by our Lifetime Material Warranty, one of the best in the industry, as well as a 10-year workmanship warranty, so you can rest assured that your purchase is completely protected.
If you'd like more information about having our state-of-the-art siding installed on your Stillwater, Minnesota, home, contact DuBois ABC Seamless today.