Seamless Steel Siding for Homes in or near Eagan, MN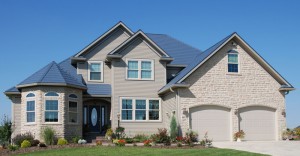 If you're in the market for new siding for your home in Eagan, Minnesota, or any other community in the region, turn to the exterior renovation experts at DuBois ABC Seamless. We have helped residents of the area upgrade the look and value of their homes since 1980, providing first-rate products and installing them using the finest craftsmen around.
At DuBois ABC Seamless, we install seamless steel siding that is manufactured right on site and cut to the exact dimensions of your home in the Eagan, MN, area. This process eliminates the unsightly gaps that result from overlapping seams of lesser, pre-cut products. Our panels are formed using galvanized steel, which is thicker and stronger than any similar products on the market. Wrapping your home in steel provides a virtually indestructible layer of protection, safeguarding against:
Impact damage – Our heavy-gauge steel siding can easily withstand impacts from hail and wind-blown debris during severe weather.
Insects – Not only are the materials themselves a solid defense layer against destructive pests, but because there are no seams, insects do not have a passageway to access the wood interior of your home's walls.
Fire – Unlike other siding products, steel is not combustible, so it protects flawlessly against sparks from fireworks, embers from a bonfire, or other hazardous fire-producing phenomenon.
When we finish installing your new house siding, you'll be amazed at how clean and finished your home looks. Plus, because ABC Seamless has never discontinued a style or color, if you ever choose to make an exterior modification or build an addition, you'll have no problem finding the matching product you need.
For more information about our seamless steel siding for homes in or near Eagan, MN, contact DuBois ABC Seamless today.