Seamless Steel Siding for Homeowners in or near Apple Valley, MN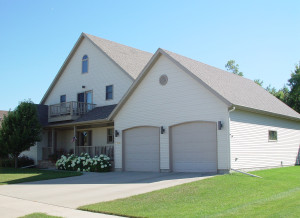 If you're in the market for first-rate house siding in Apple Valley, Minnesota, or any surrounding community, turn to the exterior remodeling specialists at DuBois ABC Seamless. We have been wrapping homes in seamless steel siding since 1980, and we're confident that our exterior renovation products and services can help improve your home's aesthetic appeal and energy efficiency. We have been recognized as one of Qualified Remodeler magazine's Top 500 remodeling companies in the country numerous times and have also been listed among the magazine's 200 Big Home Improvement Companies. When it comes to exterior renovations in the Twin Cities, DuBois ABC Seamless is the company to trust.
Our Seamless steel siding provides a sleek, sophisticated look to the exterior of any home regardless of its size or style. We custom-fabricate our siding on site, using the precise measurements of your house. This eliminates unsightly seams, as well as any warps, wrinkles, or gaps that might allow insects to enter. This also prevents unwanted heat from entering in the summer or escaping in the winter, potentially saving you thousands of dollars in energy costs over the life of your home.
There are many other benefits to having DuBois ABC Seamless install your new house siding in or near Apple Valley, MN, including:
We use 28-gauge, G-90, hot-dipped galvanized steel, which stands up extraordinarily well against the elements and, because G-90 "puts the rust to rest," you'll never need to worry about our steel siding deteriorating over time.
We can customize your finish with different profiles and styles to match your personal taste and aesthetic desires.
We guarantee our steel materials with a lifetime product warranty and a 10-year workmanship warranty.
To learn more about our siding products and how they can help protect your home in or near Apple Valley, MN, contact DuBois ABC Seamless today.