Top-Rate Roofing Expertly Installed for Homeowners in Burnsville, MN, and Beyond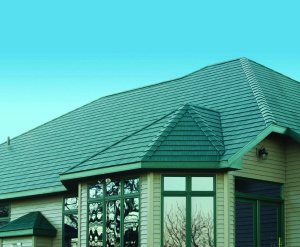 If your home's roofing is worn down and falling apart, or if you just want to update your roof's appearance, trust the experts at DuBois ABC Seamless to install a new roof that will endure for years to come. We have been proudly installing new roofs in the Burnsville area of Minnesota since 1980, and our installers are committed to providing courteous service and masterful workmanship. And, because our roofing is made from durable seamless steel, you can be sure that your home will be better protected from damage than with other materials like asphalt shingles.
When you have DuBois ABC Seamless install high-quality seamless steel roofing on your Burnsville, MN, home, you'll be able to enjoy the following benefits:
Damage resistance – Because of the durability of the heavy-duty steel we use, our roofs are resistant to impact damage from hail and other debris; and, unlike wooden shakes, steel is fire resistant.
Energy efficiency – Designed with Cool Roof Technology, our roofing deflects sunlight that can heat up your home, and it is thoroughly insulated against heat transfer, so your HVAC system won't waste as much energy trying to maintain a comfortable interior temperature.
Noise reduction – Because of the noise-protecting qualities of our roof insulation, the sound of hail and rain won't resonate loudly throughout your house like it would with older metal roofs, allowing you peace and quiet in your home.
Furthermore, our seamless steel roofing will help to complement or even improve the aesthetic appearance of your house in Burnsville, Minnesota. Rather than looking like a plain sheet of metal, our roofing is available in a variety of attractive colors and designs, including ones that resemble traditional roof shingles or shakes, so you don't have to sacrifice appearance for durability.
If you'd like to find out more about having us install seamless steel roofing on your home in Burnsville, MN, contact DuBois ABC Seamless today.