Superior Roofing Materials Installed for Homes throughout Apple Valley, MN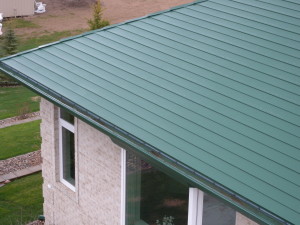 If the roofing of your home in Apple Valley, Minnesota, is in need of replacement, either because it's in disrepair or it's just old and outdated, trust the experts at DuBois ABC Seamless to cover your roof with a solid steel helmet that will protect it for ages. Seamless steel not only offers better protection for your home than materials like asphalt shingles and cedar shakes – it also remains durable longer, retaining its attractive surface far better than materials that would otherwise rot or crumble with time. Our steel roofing is even available in a design that resembles more traditional shingled roofs, so that you can still enjoy the classic aesthetic appearance without sacrificing durability.
When you have new steel roofing installed by DuBois ABC Seamless for your Apple Valley, MN, home, you'll be able to enjoy the comfort and safety of a roof that provides:
Improved energy efficiency – Our seamless steel roofing is designed with Cool Roof Technology to reflect sunlight, rather than absorb it, so that you don't have to use as much electricity to keep your home at a comfortable temperature.
Impact resistance – The heavy-duty steel we use will completely cover the roof of your home for maximum protection against hail and debris.
Fire resistance – Because steel won't catch fire, you won't need to worry about any sparks landing on your roof and burning your house.
Additionally, our durable steel roofing is coated in an attractive finish that's designed not to fade, even after years of the harshest sunlight or rough weather. You also don't need to worry about the sound of rain or hail on the steel roof of your Apple Valley, MN, home keeping you awake at night, since our roofing is manufactured with insulation that keeps impact noise to a minimum.
To learn more about our roofing options for your home in Apple Valley, MN, contact DuBois ABC Seamless today.