Add a Beautiful, Rugged Metal Roof to your Home in or near Minneapolis, MN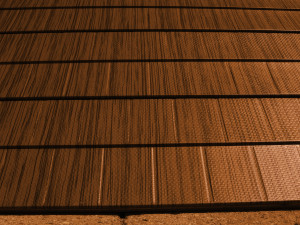 Metal roof options have evolved in recent years and are becoming a favorite choice of homeowners living in or near Minneapolis, MN. DuBois ABC Seamless can fabricate and install a premium metal roof on your home, helping protect your most substantial investment.
There once was a time when the only metal roof option was an ugly corrugated tin roof, but those days are gone. Today the metal roofing offered by DuBois ABC Seamless comes in a wide array of styles and colors, enabling homeowners in the Minneapolis area to choose from a stunning selection in an effort to find the best possible fit for their homes.
But more than aesthetics, metal roofing from DuBois ABC Seamless offers lots of important benefits for homeowners like you, including:
Superior protection – Our metal roofs are made from thick, rugged steel, which can easily handle impacts from hail, blown or falling debris, and much more.
Energy efficiency – We use Cool Roof Technology, a cutting-edge technology that reflects heat and makes it easier for your cooling system to keep your home's indoor temperature consistently comfortable throughout the summer.
Easy maintenance – Not only can our steel roofing handle impacts, but it's also fade resistant, so you won't have to worry about it becoming dull and drab-looking after a few years in the sun.
To learn more about metal roof options for your home in or near Minneapolis, MN, contact DuBois ABC Seamless today.