Steel House Siding is the Premier Choice for Cottage Grove, MN, Residents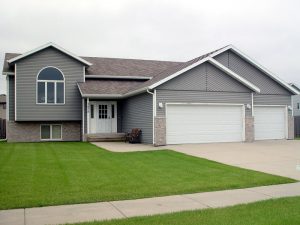 Is your house siding in disrepair and causing an eyesore for guests and passersby? Do you notice that your siding has rotted away in some places, leaving unsightly seams and even exposed insulation? Do you want to make the exterior of your Cottage Grove, Minnesota, home look like new again without having to constantly maintain your siding? If you answered yes to any of these questions, then seamless steel house siding from DuBois ABC Seamless is the right choice for you.
Top-Quality House Siding Products
The house siding that we offer is made of durable, heavy-gauge steel, making it resistant to common forms of wear and tear, such as rot and rust, as well as fire damage and insect infestation. Plus, our siding is cut to the specific dimensions of your home to ensure that there are no seams where dirt can collect or insulation can be exposed. What's more, our house siding has a unique, maintenance-free coating that requires little more than an occasional wash from the garden hose to look great.
Expert Siding Installation Services
Our talented team of professionals will install our house siding with care and precision that is virtually unmatched in the industry. They will install your siding so that it looks and functions perfectly and will clean up after themselves, so you aren't left with an unnecessary mess on your hands.
Unbeatable Warranties
Our siding is backed by a lifetime warranty, which will allow you to rest easy with confidence in your investment. We even offer a 10-year labor warranty for added peace of mind.
To learn more about our premium house siding, contact DuBois ABC Seamless and consult with one of our friendly staff members. They will be happy to tell you everything you want to know during a free consultation at your Cottage Grove, MN, home.