Seamless Steel Gutters Installed on Homes in Richfield, MN, and Beyond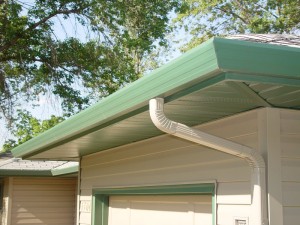 The gutters of a house are crucial to making sure that its foundation is protected from water damage due to rain and snowmelt falling from the roof, which is why it's important to make sure they perform well without leaking. If you live in the Richfield area of Minnesota and your gutter system leaks or overflows, letting water fall at the base of your house and erode the earth beneath it, turn to DuBois ABC Seamless. We've been installing our top-of-the-line seamless gutters since 1993 for homeowners throughout the area, so you can trust us for experienced and masterful workmanship.
At DuBois ABC Seamless, the gutters we offer and install for homeowners in Richfield, MN, are designed to outperform traditional gutter systems, with features that include:
A precise fit from being manufactured onsite to the exact dimensions of your home, eliminating unsightly seams, which can lead to significant leaking and weaken the structural integrity of the gutter system
A discreet design that integrates the gutters into your home's soffit and fascia for an appealingly unobtrusive aesthetic
Heavy-duty steel construction for long-lasting durability without the need for scraping, painting, or other forms of maintenance
A larger size with high-volume downspouts to channel twice as much water as traditional gutter systems
And more
Additionally, you can be sure that your purchase will be thoroughly protected, since we stand by our gutters with our Lifetime Material Warranty, and we back our installations with a 10-year workmanship warranty.
If you're interested in learning more about the benefits of having our seamless steel gutters installed on your home in Richfield, MN, contact DuBois ABC Seamless today.