High-Performing, Durable Gutters Are Essential to the Structural Integrity of Your Stillwater, MN, Home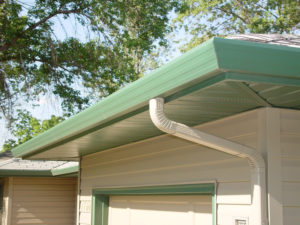 If you have gutters that are constantly leaking or overflowing, you may be putting your home at risk of serious damage that can costs hundreds or even thousands to repair. The water that is leaking from your gutters can form large pools at the base of your home. Though this may not cause immediate damage, over time it can wear away the topsoil around your home and even compromise its foundation. A damaged foundation is very costly to repair, and if too far gone can even irreparably damage your home. Overflowing gutters can also allow water to seep into your roof. When this happens, it may cause serious damage to the surrounding walls and compromise the structural integrity of the entire roof. Even a brand-new roof is susceptible to this type of damage if left untreated for an extended period of time.
Luckily, you can avoid these and many other headaches simply by turning to DuBois ABC Seamless for new gutters. Not only are our gutter systems made of the most durable extruded aluminum on the market, they are also seamless. This means they will be custom sized and cut to fit your home and there will be no pre-existing cracks and crevices where leaks can easily form. What's more, the downspouts on our gutters are 33 percent larger than the industry standard, meaning they can safely channel water away from your home even during the most torrential downpours.
Help protect your Stillwater, MN, home with new gutters from DuBois ABC Seamless. Contact us today to schedule a no-obligation consultation.