Having New Gutters Installed Provides a Many Benefits to Oakdale, MN, Homeowners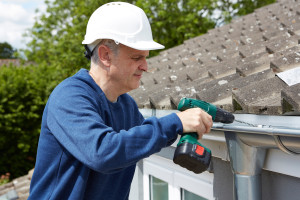 Gutters can protect your Oakdale, Minnesota, home in a number of ways, helping to increase its longevity and maintain its value. Luckily, when you turn to DuBois ABC Seamless, our factory-trained professionals can expertly install a seamless steel gutter system for you. Our seamless steel gutters are durable and high performing, and our 30-plus years of experience in the industry means you can rely on us to do the job right and leave you completely satisfied with your investment in your home.
How exactly can new gutters from DuBois ABC Seamless help protect and improve your Oakdale, MN, home? Consider the following:
A seamless gutter system has no cracks or crevices, meaning it is completely leak proof so you won't have to worry about the unsightly smudges and streaks on the side of your home that dirty rainwater leaking from your gutter system can cause.
Our gutters feature high-capacity downspouts, made of heavy-duty, galvanized steel, which can handle even the most torrential downpours with ease. By eliminating constant overflow, you can protect your home's foundation from erosion while also preventing flooding in your basement or crawlspace.
Having new gutters installed, like most home remodeling projects, can help maintain property value and curb appeal of your home. Our seamless gutter systems blend elegantly with any home and can act as a great selling point for potential buyers.
If you want to take advantage of these and other benefits by having new gutters installed, contact DuBois ABC Seamless today. We will gladly provide you with an in-home consultation to help you choose the gutter system that's right for your home in the Oakdale, MN, area. Financing options are available for all qualified buyers.