When Compared to Other Gutters, Seamless Steel is Likely the Best Option for Minneapolis, MN, Homeowners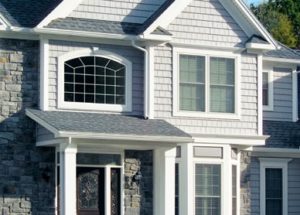 Seamless steel gutters provide Minneapolis, Minnesota, homeowners with a variety of benefits, including enhanced durability and high performance. When compared to other types of gutters, such as aluminum or vinyl, it always comes out on top in terms of durability. Other gutter systems, specifically vinyl ones, can be susceptible to damage from constant exposure to wind, rain, hail, and snow. Whereas, seamless steel gutter systems are built to last no matter what Mother Nature throws their way. Plus, they have the added bonus of being seamless, which means they are less likely to form leaks because there are no preexisting cracks or crevices.
If you are convinced that seamless steel gutters are the right choice for your Minneapolis, MN, home, the only name you need to know is DuBois ABC Seamless. When you choose us to install your new steel gutter system, we will cut the pieces to fit the exact dimensions of your home, ensuring a perfect fit with no unsightly seams. Plus, our downspouts are 33 percent larger than standard size downspouts, so they can more efficiently transport rainwater and snow melt. What's more, we even offer gutter covers that will let you cross "cleaning your gutters" off of your to-do list for good.
To learn more about our incredible line of seamless steel gutters, or to set up a free consultation, contact DuBois ABC Seamless today. We proudly serve residents throughout Minneapolis, MN, and all surrounding cities.