Amazing Seamless Steel Gutters for Homeowners Living in or near Burnsville, MN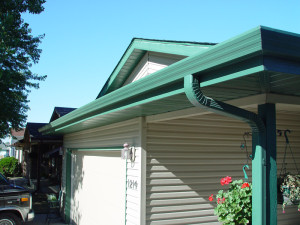 If you need new gutters for your home in the Burnsville, Minnesota, area, choose the home improvement pros at DuBois ABC Seamless. We have served residents of the Twin Cities region since 1993, providing top-notch products installed by expert craftsmen. Our seamless steel gutters are constructed to be extremely durable, and they will hold strong in the face of heavy winds, rain, and other inclement weather we often experience in this region.
But it's not just the strength of a DuBois gutter system that is important – it's also the quality of our craftsmanship. Our seamless gutters are fabricated on-site to the precise dimensions of your home by our factory-trained installers, resulting in a sleek-looking gutter system that stretches seamlessly from corner to corner. Eliminating seams means minimizing the opportunity for leaks to develop, leaving you with a remarkable gutter system that looks and performs flawlessly year after year.
Other benefits of having DuBois ABC Seamless install seamless steel gutters on your home in or near Burnsville, MN, include:
Low maintenance requirements – Our steel gutter systems will never require painting or scraping, meaning they'll look great for years without any effort on your part.
Consistent look – Because they are designed to match with your home's soffit and fascia system, our gutter system will help create a cohesive aesthetic that will help improve your home's curb appeal.
Dependability – Not only are they built to hold up in summer storms, but our steel gutters are also strong enough to support heavy loads of ice and snow in the winter months.
To learn more about our seamless steel gutters and how they can improve your home in a number of different ways, contact DuBois ABC Seamless today. We proudly serve homeowners in Burnsville, MN, and other nearby communities.