Top-Tier Gutter Installation Services for Residents of the Eden Prairie, MN, Area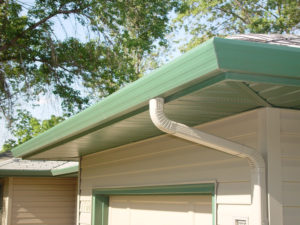 When deciding on a company to perform gutter installation on your home in or around Eden Prairie, Minnesota, you'll want to choose a company with plenty of experience that offers top-of-the-line products at a reasonable price. For that, you can look to DuBois ABC Seamless. Since 1993, we have helped countless residents in the area improve and protect their homes with premium gutter systems installed by highly trained professionals, and we would like to do the same for you.
When you choose DuBois ABC Seamless for your gutter installation, you will receive an excellent product that is built to last. Our gutters are:
Made of 28-gauge, hot-dipped, galvanized steel for unparalleled durability and longevity, even in the fluctuating Eden Prairie, MN, climate
Manufactured on site so they are sure to fit the exact specifications of your home
Engineered to transport up to 33 percent more water than standard gutter systems, which helps protect your roof and the topsoil around your house from erosion even during torrential downpours and heavy snowfall
Designed to be seamless so there are no cracks where grime can collect or leaks can develop
Best of all, our gutter products are backed by a lifetime warranty. Plus, we stand by the superior techniques used by our gutter installation technicians with a 10-year warranty, for added peace of mind.
For more information on our gutter products and installation services, contact DuBois ABC Seamless today. We proudly serve homeowners throughout the Eden Prairie, MN, area.