Highly Effective Gutter Covers Installed on Homes in Woodbury, MN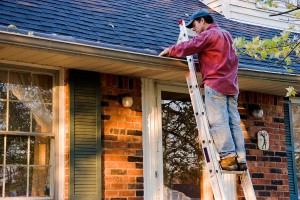 With gutter covers installed on your home, your gutter system will be able to maintain peak performance even during the strongest of downpours or thickest of snowfalls. At DuBois ABC Seamless, we proudly outfit homes in Woodbury and elsewhere in Minnesota with our Hurricane Leaf Protector™ gutter guards, which are some of the most effective gutter protection systems in the industry. Not only are they sturdier and more durable than similar products, but they're also much more affordable due to efficient engineering and economical materials.
The Hurricane Leaf Protector™ gutter covers that we sell and install on homes in Woodbury, MN, have a low-profile design with holes large enough not to get clogged by fine grit but large enough to strain out gutter-blocking materials like:
Twigs
Seed pods
Baseballs
Leaves
Pine needles
Tree nuts
Bark fragments
And more
Also, unlike other gutter covers that require screws or nails for installation, which can create damaging holes that allow water to seep into your roofing materials, our Hurricane Leaf Protector™ gutter guards just snap right in. They're also designed to fit virtually any gutter system, though they make the perfect addition to our seamless steel gutters. That's because they are available in the same selection of attractive colors as our gutters, so you can choose the one that suits your tastes the best.
For more information on why our Hurricane Leaf Protector™ gutter covers are perfect for your Woodbury, Minnesota, home, contact DuBois ABC Seamless today.