Gutter Covers from DuBois ABC Seamless Help Prevent Problems for Rosemount, MN, Homeowners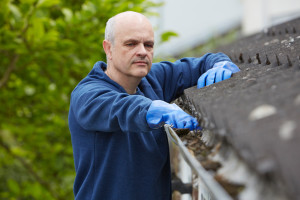 For premium gutter covers, residents of the Rosemount area in Minnesota can turn to DuBois ABC Seamless. Our Hurricane Leaf Protector™ gutter cover products are some of the best in the industry at effectively keeping sticks, leaves, and other debris out of your gutter system. This will ensure that your gutters work as smoothly and efficiently as possible without the constant need for manual cleaning and maintenance, which takes precious time out of your day and can put you at risk for injury.
If you decide to have our gutter covers installed on your Rosemount, MN, home, you'll be able to prevent other hassles caused by clogged gutters like:
Erosion of your home's foundation and the topsoil around it as a result of water overflowing from the gutters over a long period of time
Flooding of your basement or crawlspace caused by rainwater and snowmelt collecting against the house as opposed to being channeled through the downspout
Water damage caused by overflow seeping into the roof, compromising its structural integrity
Unsightly smudges and streaks on your home's exterior caused by grimy rainwater
Additionally, you won't have to worry about our gutter covers being an intrusive eyesore because of their low-profile design. They are also available in a wide variety of colors so you can find an option that matches the look of your home.
To learn more about how our Hurricane Leaf Protector™ gutter covers can help prevent problems for your Rosemount, MN, home, contact DuBois ABC Seamless today. Financing is available for qualified homeowners.