Gutter Covers Can Help Prevent Hassles for Homeowners in River Falls, WI, and Nearby Cities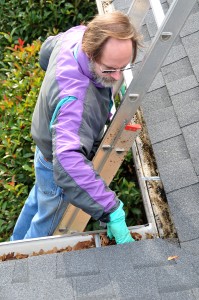 Gutter covers may not be the most exciting home improvement project for residents of the River Falls, Wisconsin, region, but there is something to be said for never having to clean your gutters again. The professionals at DuBois ABC Seamless know that gutter cleaning is a time-consuming hassle and possesses inherent risks for falling as you have to climb a ladder. That's why, for over thirty years, we have been providing our customers with seamless steel gutter cover systems so that they can cross "gutter cleaning" off of their honey-do list permanently.
In addition to never having to scrape leaves and other debris out of your gutter system, covers can provide a multitude of other benefits for your River Falls, WI, home. First, a gutter system that's free of debris won't overflow and allow water to seep into your roof and damage its structural integrity like a clogged one will. Furthermore, a fully functioning gutter system can help prevent basement flooding and topsoil erosion since rainwater and melted snow will flow safely through your downspout.
What's more, with gutter covers from ABC Seamless, you won't be sacrificing visual appeal as they have a low-profile design that will blend seamlessly with your existing gutters. They are also available in a wide range of gorgeous colors including:
Charcoal gray
Mountain cedar
Glacier white
Timber
Canyon
And more
To find out more about what makes us the premier choice for gutter covers in the River Falls, WI, area, contact DuBois ABC Seamless today. We also offer financing options for qualified buyers.