Gutter Covers Installed by DuBois ABC Seamless Keep Your Richfield, MN, Home's Gutter System Working Smoothly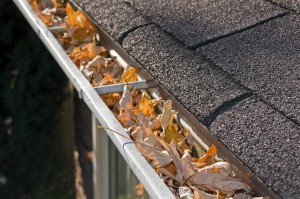 Gutter systems without covers to keep the debris out can get clogged in no time, especially after heavy rainstorms, forcing homeowners to climb ladders to clear them out. If you live in Richfield, Minnesota, and don't want to have to crawl up a ladder to clean your gutters every time it rains, turn to DuBois ABC Seamless. We offer and install our top-of-the-line Hurricane Leaf Protector™ gutter covers, some of the best in the industry at filtering out leaves, sticks, and other debris while allowing maximum water flow through your gutters.
Our Hurricane Leaf Protector™ gutter covers are designed to fit virtually every gutter system you'll find in Richfield, MN, or anywhere else, and they'll keep your gutters working perfectly all year long, preventing such problems as:
Topsoil and foundation erosion from water constantly overflowing out of the gutters
Basement and crawlspace flooding caused by rainwater and snowmelt collecting against the house instead of being channeled safely away by downspouts
Exterior paint being washed off and covered in dirt from filthy rainwater
Roof damage due to water overflow seeping into the roofing materials from the gutters
When you have us install our gutter covers on your home, you also won't have to worry about any nails or screws putting holes into your gutters that water could potentially leak through, since the Hurricane Leaf Protector™ system is designed to fit snugly into any gutter without fasteners of any kind. This also gives our gutter guards a low profile that looks aesthetically pleasing, especially since they are available in a variety of attractive colors.
If you're interested in finding out more about having us install our Hurricane Leaf Protector™ gutter covers on your home in Richfield, MN, contact DuBois ABC Seamless today.