Gutter Covers Can Improve the Performance of the Gutter System on Your Oakdale, MN, Home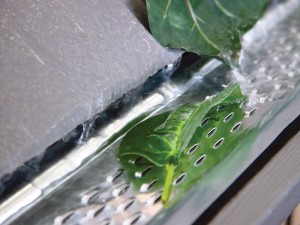 Gutter covers may not be the most glamorous home improvement solution, but for residents of Oakdale, Minnesota, and other nearby communities, these products offer an important level of protection for homes that simply can't be ignored. And at DuBois ABC Seamless, we have the gutter cover systems and the installation expertise to help homeowners take advantage of the value that these products provide.
When you choose to have gutter covers from DuBois ABC Seamless installed on your Oakdale, MN, home, the benefits are wide-ranging. First off, by eliminating the need for gutter cleaning, you eliminate the risk of injury and save yourself time and effort. Additionally, when your gutters are free of debris, they will transport water much more efficiently and won't overflow or hold stagnant water. Water and ice that collects inside of a clogged gutter can seep into your roof and damage its structural integrity. What's more, when gutters are constantly overflowing, the water can erode the topsoil around your house and damage the foundation. It can also cause your crawl space or basement to flood, which is a huge headache and can end up costing you a lot of money to fix and repair.
At DuBois ABC Seamless, we offer Hurricane Leaf Protector™ gutter covers to help you avoid these problems. These products possess a range of impressive features, including:
A low-profile design which means your covers won't stick out from your gutters and cause an intrusive eyesore
Durable, galvanized, steel construction which means your gutter covers will last for a lifetime, a claim that's backed by our lifetime manufacturer's warranty
A snap-on installation process that easily integrates with almost any gutter system
For more information on how our gutter covers can improve and protect your home, contact DuBois ABC Seamless today. We are proud to provide home improvement products and services to residents of Oakdale, MN, and all surrounding communities.