Gutter Covers Can Help Protect Your Maplewood, MN, Home and Save You Time and Effort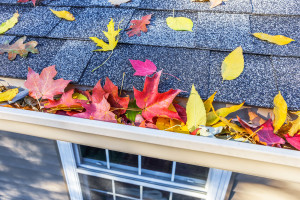 Seamless gutter covers are a great way for Maplewood, Minnesota, homeowners to avoid the hassle of cleaning their gutters. Climbing a ladder to clean your gutters manually can be time-consuming work and it's not without inherent risk for an accident. At DuBois ABC Seamless, we know how valuable your time and safety are which is why we offer and install premium steel gutter cover systems that are designed to prevent you from ever having to clean your gutters again.
In addition to removing the need for cleaning, gutter covers can also optimize the performance of your gutter system and help you avoid problems associated with clogged or faulty gutters. For example, overflowing gutters can cause an eyesore as dirty rainwater causes smudges and streaks on your home's exterior. The buildup of ice and water in your clogged gutters can also seep into your roof and damage the structural integrity of your Maplewood, MN, home.
To help you avoid these and other problems associated with clogged gutters, DuBois ABC Seamless is proud to offer Hurricane Leaf Protector™ gutter covers. These products are durably constructed, highly functional, and designed with visual appeal in mind as well. They possess an array of impressive features, such as:
Galvanized steel construction meaning they will never crack or dent
An easy-snap in design which allows them to fit perfectly on almost any gutter system
A low-profile visual design that blends discreetly with your gutter system
Availability in a wide range of colors to match your home's exterior
What's more, our gutter covers are backed by a lifetime material warranty as well as a 10-year workmanship warranty on the installation labor we perform. That means you can rest assured that your investment is covered.
If you decide to cross "gutter cleaning" off your to-do list permanently by having seamless steel gutter covers installed, contact DuBois ABC Seamless today. We gladly serve residents of Maplewood, MN, and all surrounding communities.