Premium Gutter Covers Can Help Hastings, MN, Homeowners Maximize the Performance of Their Gutters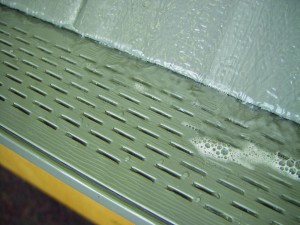 Having gutter covers installed by DuBois ABC Seamless is a great way to improve your Hastings, Minnesota, home and can save you a lot of time, money, and hassle in the future. Our covers ensure that your gutters stay free of clogging debris, preventing many problems associated with rainwater overflow and seepage, such as topsoil erosion, basement flooding, structural damage to your roof, and unsightly smudges and streaks on your home's exterior from dirty rainwater.
To help Hastings, MN, homeowners avoid these and other problems, DuBois ABC Seamless is proud to offer Hurricane Leaf Protector™ gutter covers. These products have a variety of attractive features including:
28-gauge, hot-dipped, galvanized steel construction, which means they will never warp, rot, dent, or crack
A discreet design that isn't visually intrusive and fits onto almost any gutter system
Availability in a range of colors so you will be sure to find one that compliments your home's aesthetics.
Best of all, your new gutter covers will be protected by our lifetime material warranty. Any installation work we perform is also covered by a 10-year labor warranty, so you can rest assured that your investment is protected.
If you decide to have premium gutter covers installed on your Hastings, MN, home, contact DuBois ABC Seamless today and speak with one of our gutter specialists who will help you select the right products for your home. And remember to ask them about our range of financing options.