Steel Gutter Covers Installed for Homeowners in Farmington, MN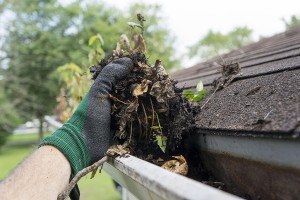 With the right gutter covers on your home, your gutters will be able to continue working at their peak performance without you ever needing to climb up and clear out the clogs again. If you live in Farmington, Minnesota, and want to make sure you have the best gutter protection system possible for your home, turn to DuBois ABC Seamless. We have been serving area homeowners for years, and our expertise in the home exterior industry has even earned us the recognition of being on the Top 500 list in Qualified Remodeler for several consecutive years, so you can trust us to provide the best products and services around.
When you turn to DuBois ABC Seamless to help keep debris from clogging the gutters of your Farmington, MN, home, you'll receive our top-of-the-line Hurricane Leaf Protector™ gutter covers, which include such features as:
A design that allows for high compatibility so that they can simply snap right into any gutter system, including our own seamless steel gutters, without the need for screws or nails
Perforated eyes that improve rigidity with less material, allowing for stronger gutter covers at a lower price than other products
A low profile that makes them virtually invisible inside your gutters, as well as the same variety of color choices as our gutters and siding so that you can match them to your home's appearance
Our gutter covers are highly durable and low maintenance, as they are made of the same heavy-duty steel as our siding. What's more, as with all of our gutter products, they come backed by our Lifetime Material Warranty and a 10-year workmanship warranty, so you can rest assured that your purchase is protected.
If you'd like more information about having our Hurricane Leaf Protector™ gutter covers installed on your home in Farmington, Minnesota, contact DuBois ABC Seamless today.