Highly Effective Gutter Covers Installed for Homeowners in Edina, MN, and Beyond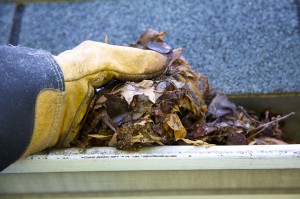 If you'd like gutter covers installed on your house in the Edina area of Minnesota, turn to DuBois ABC Seamless. We offer and install top-quality gutter guards that fit easily into almost any gutter system, especially our own seamless steel gutters, without any screws or nails that leave vulnerable holes through your gutters and into your roofing. Our gutter protectors are some of the most effective at keeping your gutters at their peak performance, so you won't have to worry about them overflowing, which can lead to your roof materials rotting, your basement flooding, or the foundation of your home eroding away.
At DuBois ABC Seamless, we offer residents of Edina, MN, our Hurricane Leaf Protector™ system as our solution to chronically clogged gutters. When we outfit your gutter system with our covers, you'll never again have to worry about climbing a ladder to clear your gutters of clogging debris, such as:
Sticks
Leaves
Pinecones
Tree nuts
Seed pods
Acorns
Baseballs and other outdoor toys
And more
Our gutter covers are manufactured with materials that cost only a fraction of similar products, but they still outperform them due to the expert engineering and top-rate workmanship that goes into them. And, because they are available in a variety of visually pleasing colors, you can choose the color that best matches your aesthetic tastes and complements your home.
If you're interested in more information about having our premium gutter covers installed on the gutters of your Edina, Minnesota, home, contact DuBois ABC Seamless today.