Have Gutter Covers Installed on Your Eden Prairie, MN, Home to Maximize the Performance of Your Gutters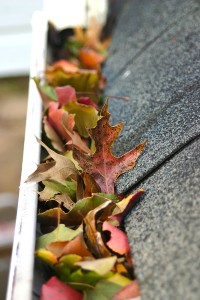 Gutter covers are important for keeping your gutters free and clear of debris so that they can work properly year-round without requiring you to climb a ladder to scoop decaying leaves, twigs, and other materials out after a heavy storm. If you're looking for effective gutter guards for your home in Eden Prairie, Minnesota, look no further than DuBois ABC Seamless. We have been the area's go-to experts on home exterior products since 1993, so you can trust us for top-rate installations of some of the best gutter guards in the industry.
At DuBois ABC Seamless, we offer and install our premium Hurricane Leaf Protector™ system for homeowners throughout Eden Prairie, MN. Our gutter covers:
Are low profile and fit easily and snugly into most gutter systems without screws, nails, or other fasteners that result in holes that may allow your gutters to leak
Are available in a variety of attractive colors that you can choose from to complement your home
Easily strain out large debris without getting clogged by grit and other small debris
What's more, our Hurricane Leaf Protector™ gutter covers are available for only a fraction of the cost of similar products on the market. That's because they are made from more cost-effective materials without any sacrifice in quality due to the expert engineering and workmanship that goes into their manufacture.
To learn more about having our premium gutter covers installed on your home in Eden Prairie, Minnesota, contact DuBois ABC Seamless today.