Premium Gutter Covers Installed on Homes in Cottage Grove, MN, and Beyond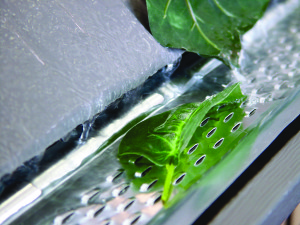 Gutter covers are highly important for protecting your home, because gutters clogged with fallen debris can lead to water seeping into your roofing materials and causing them to rot. If you live in Cottage Grove, Minnesota, and you want to protect your house from water damage without having to muck around in rotting plant material trapped in your gutters and downspouts, turn to DuBois ABC Seamless. We expertly install Hurricane Leaf Protector™ gutter guards that are designed to filter all debris out of your gutters, ensuring maximum flow to channel water safely away from your home's foundation.
With our gutter covers installed on your Cottage Grove, MN, home, you'll never again have to worry about your gutter system getting clogged by materials like:
Seed pods
Leaves
Sticks
Pine needles
Acorns
And other debris
Our gutter covers are designed to fit most gutter systems without the need of nails or screws that can weaken the integrity of your roof deck. Of course, if the existing gutters on your home in Cottage Grove, MN, are in need of replacing, we can also install our top-of-the-line ABC Seamless gutters for you. And, for the assurance that your purchase is protected, all of our gutter products come with a Lifetime Material Warranty and a 10-year workmanship warranty.
To find out more about our Hurricane Leaf Protector™ gutter covers and the other products and services we offer in Cottage Grove, MN, contact DuBois ABC Seamless today.