Premium Gutter Covers Can Keep the Gutters of Your Burnsville, MN, Home Free of Debris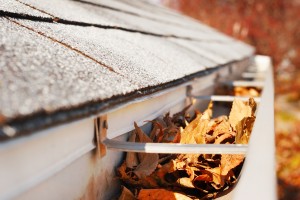 With gutter covers installed by DuBois ABC Seamless on your house in Burnsville, Minnesota, your gutters will remain at their maximum effectiveness despite any debris falling onto your roof. Even better, you'll never again need to worry about climbing up a ladder to your roof to clear out the nasty muck clogging your gutters. Our Hurricane Leaf Protector™ gutter guards are some of the best in the industry, helping to protect your home's foundation and roof from water damage by preventing gutter blockage.
When you have us install our gutter covers on your home in Burnsville, MN, you can relax during even the heaviest of storms knowing that your gutters won't get clogged by debris like the following:
Sticks and twigs
Leaves
Pinecones
Acorns
Seed pods
Pine needles
And other materials
Not only are the materials we make our gutter covers with highly durable, they're also more economical than what similar products are made from, meaning you can save money while still enjoying a superior product. Our gutter guards are also designed to snap right into most gutter systems, so there's no need to worry about screws or nails causing leaks in your roofing materials. What's more, the Hurricane Leaf Protector™ system is backed by our Lifetime Material Warranty and our 10-year workmanship warranty for peace of mind that your purchase is protected.
If you'd like to find out more about having our gutter covers installed on your home in Burnsville, Minnesota, contact DuBois ABC Seamless today.