With Gutter Covers on Your Home in Bloomington, MN, Your Gutters Will Never Be Clogged Again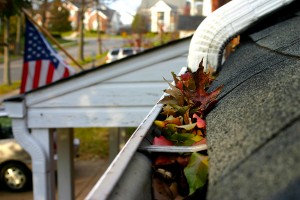 Some people write gutter covers off as cheap gimmicks, but anyone who's had to climb a ladder and spend an afternoon scooping rotting plant matter out of their gutters can see their benefit. If you're interested in protecting the gutters on your Bloomington, Minnesota, house from getting clogged after a heavy rain, DuBois ABC Seamless can help. We proudly offer and install our state-of-the-art Hurricane Leaf Protector™ gutter guards, which are some of the most effective in the industry.
When you turn to DuBois ABC Seamless to have gutter covers installed on your home in Bloomington, MN, your gutters will be able to work at full capacity as debris harmlessly rolls off of your roof. Our Hurricane Leaf Protector™ system:
Is made from highly durable materials that not only stand the test of time, but also cost just a fraction of the price of materials used in other products
Has a lower profile than other gutter guards and is available in a wide array of color options, making it more aesthetically pleasing
Is designed to fit most gutters without the need for nails or screws that can damage roofing materials
Plus, since we want to provide you with the confidence that your purchase is protected, our gutter covers come backed by our unique Lifetime Material Warranty, as well as a 10-year workmanship warranty.
If you'd like to learn more about having our team install gutter covers on your home in Bloomington, Minnesota, contact DuBois ABC Seamless today.