Durable Exterior Siding Designed to Protect Your Cottage Grove, MN, Home for Years to Come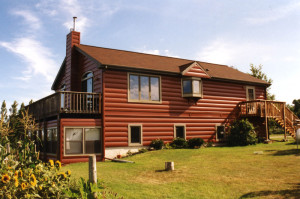 If you're looking for exterior siding that will both protect and insulate your home in Cottage Grove, Minnesota, turn to DuBois ABC Seamless. We've been installing premium siding since 1980, and our decades of experience have added to our expertise in making sure every project is completed efficiently and with great attention to detail. In fact, we have been recognized by Qualified Remodeler magazine several times as one of the Top 500 remodeling companies in the country and as one of their 200 Big Home Improvement Companies, a testament to our skillful workmanship.
At DuBois ABC Seamless, we install exterior siding that is superior to any other products available in Cottage Grove, MN. That's because our siding is:
Manufactured on-site to ensure a perfect, seamless fit for your home
Built for lasting protection against hail and other debris with incredibly durable heavy-gauge steel
Covered in an eight-layer protective coating that is colorfast even with prolonged exposure to sunlight and resists peeling, chipping, cracking, and other forms of deterioration
Thoroughly insulated to help maintain a consistently comfortable indoor temperature and improve energy efficiency
Additionally, the warranty on our exterior siding is one of the best you'll find in Cottage Grove, Minnesota, or anywhere else. With a Lifetime Material Warranty on the product itself and a 10-year workmanship warranty, you can rest assured that your purchase is protected.
For more information on the exterior siding we can install on your Cottage Grove, MN, home, contact DuBois ABC Seamless today.