Beautiful, Reliable Asphalt Shingles for your Home in or near Minneapolis, MN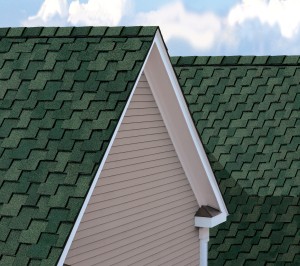 If the time has come to repair or replace the asphalt shingles on your home in Minneapolis, Minnesota, or any other community in the Twin Cities region, call on the roofing experts at DuBois ABC Seamless. We have faithfully served residents of the area since 1993, providing superior home renovation services by providing top-flight products installed by highly trained craftsmen.
We install asphalt shingles from GAF and from Owens Corning – two of the top names in the industry. Asphalt shingles offer several advantages for homeowners in or near Minneapolis, MN, such as:
They're a relatively inexpensive roofing solution.
Shingles are available in a variety of styles and colors.
Asphalt holds up better than wood shingles in certain weather conditions.
A disadvantage to these sorts of shingle is that they need to be replaced on a regular basis and don't handle impacts particularly well. That's why DuBois ABC Seamless also offers seamless steel roofing solutions, which are rugged roofing system that can handle most anything Mother Nature throws at it. Made from heavy-gauge, hot-dipped, G-90 galvanized steel, this amazing roofing system is also finished with a Kynar 500 fade-resistant coating, so it will continue looking like new many years after it has been installed. A steel roof will literally be the last roof you ever need to install on your home.
To learn more about our asphalt shingles – or any other roofing solution we offer for homeowners living in or near Minneapolis, MN – contact DuBois ABC Seamless today.