Siding, Gutters, Replacement Windows, Metal Roofing & Other Home Improvement Products for Residents in Minneapolis, MN & Throughout the Twin Cities Area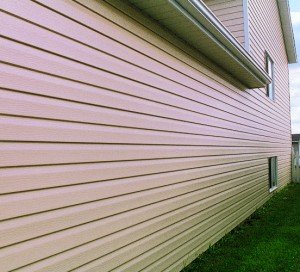 If you're in need of new siding, gutters, replacement windows, roofing, or other exterior renovations for your home in or near Minneapolis, Minnesota, the professionals at DuBois ABC Seamless are here to help. Our home improvement company specializes in custom, maintenance-free residential exteriors, manufacturing and installing seamless metal siding (including steel log siding) and seamless gutters, as well as installing metal roofs, asphalt shingles, front entry doors, and a variety of other products.
Together, these products can provide your home with unsurpassed protection against the elements. Because our siding, gutters, and other products are made from heavy-gauge steel, they can easily withstand impacts from hail and wind-blown debris during inclement weather. Our metal roof products can endure winds of up to 160 mph, offering a level of protection for your home that is far superior to standard roofing systems.
The durability of our exterior renovation products means your new house windows, siding, and rain gutters will last the life of your home, and with more than 23 years of home improvement experience and a crew of skilled craftsmen, DuBois ABC Seamless is a company you can trust for quality products and proper installation. We provide added peace of mind by backing our installations with a 10-year workmanship warranty.
DuBois ABC Seamless Offers Soffit, Fascia, Gutter Guards & Other Top-Notch Home Exterior Products Ideally Suited to Properties in Minneapolis, MN & the River Communities Throughout the Region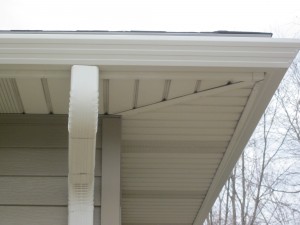 At DuBois ABC Seamless, we are able to match product colors and styles to other exterior elements of your home, giving your renovated house a clean, unified look that will last for years. For instance, you can choose complementary soffit and fascia, gutters, gutter guards, and downspouts to match your new metal siding. You can even choose the right color vinyl windows to blend well with your home's new exterior. By using products from DuBois ABC Seamless, you will find that the colors and quality of the materials are consistent across the board. We even have access to matching caulks, shutters, and trim pieces – everything that is needed to create a finished, integrated look. Plus, we have never discontinued a color or style, so you can invest in your home renovation with the confidence that if you ever choose to make another exterior modification or build an addition, you will be able to flawlessly integrate those new elements into your home's existing aesthetic. We can even provide top-quality exterior doors – the perfect way to complete your home's transformation.
Contact DuBois ABC Seamless today to learn more about our extraordinary home improvement products and services. Discover for yourself why we're the preferred exterior remodeling contractor for homeowners in Minneapolis, MN, and throughout the Twin Cities region.